ÅEC - Arm Force Armsleeve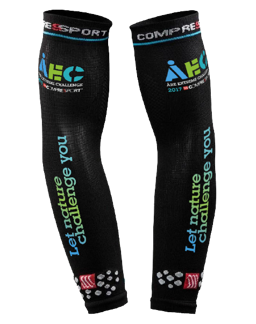 Ord. pris:
325 kr
Pris:
295 kr
Inkl. 25% Moms
Art.nr:
P1561064
Du sparar:
30 kr (9%)
Antal:
ÅEC Limited Edition - Arm Force Armsleeve
This compression sleeve protects your arms from shocks and oscillations, prevents muscle injuries and facilitates recovery. Definitely no pain after the strain!
The Arm Force is an effective sleeve manufactured on a seamless compressions sleeve machine. Its quality makes it a very nice product to use in the off season or at high altitudes. Its ventilation mesh provides excellent thermo-regulation.
The special knitting protects you from the cold and windchill whilst still providing maximum breathability for your skin. The activation of microcirculation assists and supports the skin's thermo-regulating mechanism, therefore allowing you to
save energy.