ÅEC - ULTRALIGHT HEADTUBE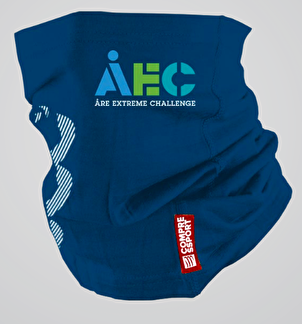 Ord. pris:
325 kr
Pris:
295 kr
Inkl. 25% Moms
Art.nr:
P1574662
Du sparar:
30 kr (9%)
Antal:
The 3D Thermo Ultralight Technology
The 3D knitting structure regulates temperature variations and helps you to keep an even temperature to perform at your best.
The 3D knitting generates thermo layers composed of ventilation channels and air cushions. Thanks to these different layers, the tube enables a flow of ventilated air and acts as a thermo regulator between you and the outside air.
The outside air is thermo regulated before reaching the skin and sweat is easily wicked away.
Optimal Thermoregulation for maximum performance
The 3D Thermo Ultralight Head Tube 
 is the ideal head garment for cold protection and to stay dry. It enables the athlete to perform at its maximum potential in cold environments: 
The body will not need to spend energy to regulate its temperature but to use this energy to perform at its best!
So light, you will not even notice you are wearing the 3D Thermo Ultralight Head Tube.
Thanks to the extreme finesse of its fibres and the 3D knitting, it is extremely light and soft. You will not feel it on your head and is very pleasant to wear.
The seamless construction and the tight fit enable maximum comfort and freedom of movement.